Special DISCOUNTS
These companies are giving some special discounts during this holiday season.



20% discount with Code: "Holiday"
For that sports fanatic child! Expires January 1, 2010
Giveaway 11/3 - 11/16 CLOSED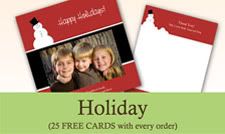 25 FREE Cards with every order



15% off code: SNOWQUEEN15L
FREE SHIPPING on orders
$25 or more!
Perfect Stocking Stuffer!!!





Handmade Gifts




Find a unique handmade gift to give someone special. This way you can guarantee they won't already have it! I chose these particular shops because of their adorable children clothes and accessories. I know you will enjoy them as well. You also may be wanting to find that perfect christmas outfit and/or hair piece to match it. Check these shops out to find it. If you are still looking and/or would like a custom bow made, "Butterfly Bows and Bibs" will make it for you!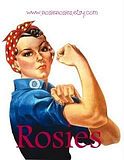 Giveaway 11/9 - 11/23 CLOSED
Shop will close Dec. 5 for the holidays!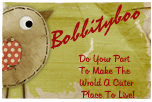 Giveaway 11/11 - 11/23 CLOSED
Shop will close Dec. 1 for the holidays!



Let "Butterfly Bows and Bibs" make a custom bow to match that adorable Christmas dress. See sample here!






Kids




Here are some stores that offer great christmas gift ideas for kids. There is the gift that keeps on giving, the educational gift, the cute gift and more!






Have your child looking cute during those storms. My little girls "Kidorable" shoes are her favorite. We get compliments on them all the time!
Giveaway 11/2-11/16 CLOSED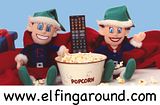 The gift that keeps on giving year after year. This is a great tradition to start with you children 12 days before Christmas!
Giveaway 11/16 - 11/29 CLOSED



My son and I are huge fans of JumpStart. Give your child a gift that will not only entertain them, but educate them. You can get them a subscrition on their site or purchase their new JumpStart Pet Rescue Wii game here!
Giveaway 11/16 - 11/30 CLOSED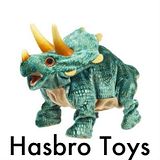 We recently added three new Hasbro Toys to our toy collection. I am starting to realize that Hasbro has become part of my household. Not only do they carry many of the classics such as Mr. Potato Head and Play-doh, but they also have some of the hottest newest toys of the year. I personally love how Hasbro has toys for all ages and stages in life.
Giveaway 11/24 - 12/8 CLOSED






Gift Ideas for Family, Friends and Neighbors!




These are some of my favorite things I have used as gifts before, received or plan on using this Christmas!





I have owned a Slanket for over a year now and I still love mine. What makes the Slanket better than other brands is their quality. Even after several washings my Slanket is still soft and cozy. These make perfect gifts for those winter nights next to the fire.
Giveaway 11/18 - 11/30 CLOSED




Vinyl offers endless gifts for Christmas. You can purchase small vinyl print and add it to a plate/jar of cookies, maybe make a custom plaque for someone's home, etc. EAD Design offers a great selection of vinyl.
Giveaway 11/19 - 12/2 CLOSED



Games are a great way to bring family and friends together. Get a gift that can provide you with that quality time you want. Hasbro Games offers a great variety of games for children, adults and families!
Giveaway 11/23 - 12/8 CLOSED



If you are wanting to put a cute gift basket together, but want to stay away from the same old ideas, try using Kernal Season's. Almost everyone loves popcorn and this way you can spice up a movie night with some flavored popcorn. You may also want to check out Kernal Season's website for some great gift baskets and ideas.
Review



I received a Posh Party Box for my daughters 2nd birthday. It was filled with adorable princess attire. These make great gifts for family and friends. Check out their Christmas and New Years themed box!
Giveaway 12/2 - 12/14 CLOSED

* Be sure to add the 2009 Christmas Gift Guide Button to your blog for extra entries on all of the giveaways!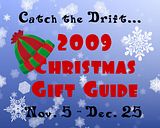 <a href="http://hail2thesnowqueen.blogspot.com/2009/09/2009-christmas-guide.html"><img style="float:center; margin:0 0 10px 10px;cursor:pointer; cursor:hand;width: 160px; height: 140px;" src="http://i254.photobucket.com/albums/hh95/snowbabe81/buttons/th_snowflake2-1.jpg" border="0" alt="" /></a&gt