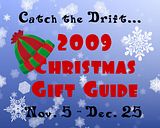 The holidays always seems to bring family and friends closer together. But why not find ways to strenghen those relationships all year long? This is why I recommend giving the gift of "quality time" to your loved ones this year, and what better way then selecting the perfect game you all can enjoy. To help you find that perfect game, I contacted
Hasbro Games
and asked them to share with me their top games for this years gift list. Not only did they send me a large list with a variety of types of games for all ages, but they also offered to send me some games of my own to try out for free.
I used their recommendations for a great family game and an adult game. I was sent "PICTUREKA! FLIPPER" and "THE GAME OF THINGS".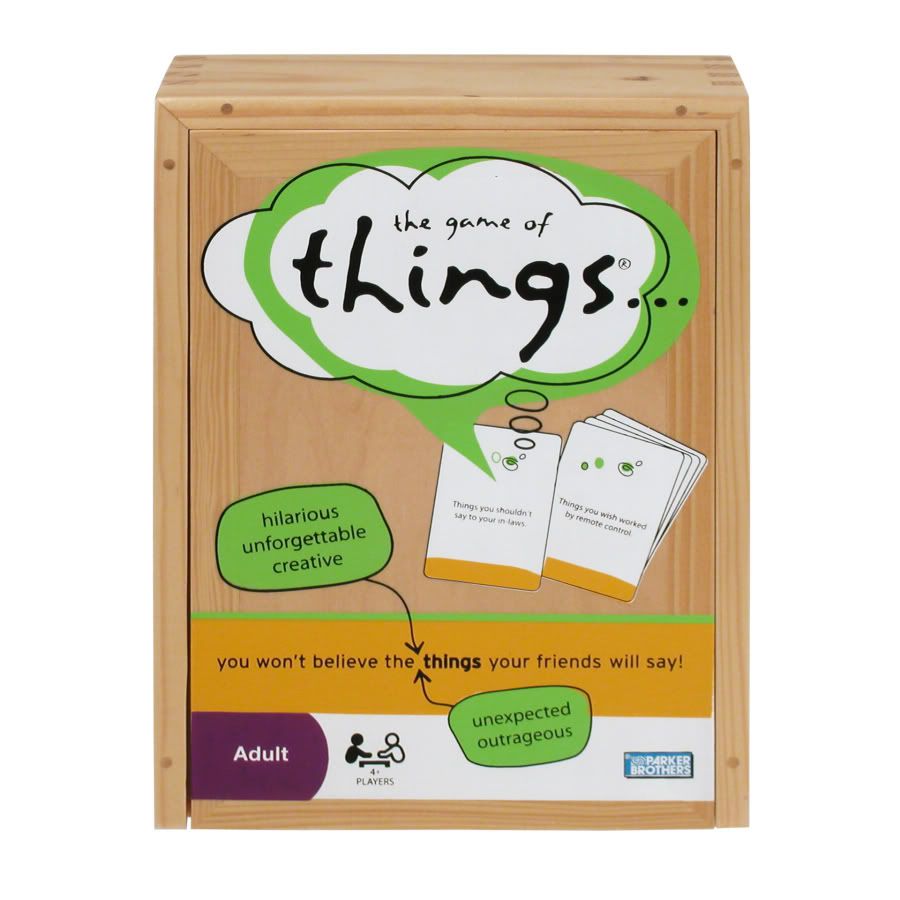 Review:
"PICTUREKA! FLIPPER" is the perfect game for a family with children of all ages (6 and up). Although my son is a little younger than the recommended age he loved it. It really challenged him and brought out the competitiveness in my husband and I. We all were able to enjoy it together and found it very entertaining. Both my son and youngest thought it humorous how the penguin would flip the cards out and squawk.
As for a game made for the adults, I highly recommend "The Game Of Things". My husband and I played this game with our neighbors and then again with my side of the family. Everyone really seemed to enjoy it. This game is a great way to break the ice and find out who people really are. This isn't really a serious game, but is guaranteed to bring lots of laughs.
If you are interested in Hasbro and the game they have to offer, you can go to their official site and look under games.
Here
you also can search through different types of games and what is recommended for which ages. Hasbro Games can be found at almost any store locally. If you have a particular game you are looking for, you can go to the website, select the game and the site will bring up some other sites that carry that particular game.
Giveaway:
One person win "The Game Of Things" to enjoy with their family and friends this Christmas.
How to Enter:
Visit
Hasbro Games
and look around their site. Come back and tell me a game you and/or your children would enjoy.
*Extra Entries*
- What is you and/or your family's favorite game?
- Grab my Christmas Gift Guide Button below
- Grab my "Catch the Drift..." button
- Subscribe to "Catch the Drift..."
- Follow me on
Twitter
(Mama_Snow)
- Become a fan on
Facebook
- Blog about this post or Tweet it! (Be sure to leave the link)
- Share your favorite holiday tradition!
Rules:
Be sure to leave a comment telling me what the entry is for. Leave a separate comment for each entry. Also be sure to leave an email address for me to contact you. A winner will be selected randomly using Random.org. They will have 48 hours to reply or a new winner will be chosen. US ONLY!
Giveaway Ends: Dec. 7, 2009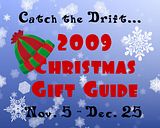 <a href="http://hail2thesnowqueen.blogspot.com/2009/09/2009-christmas-guide.html"><img style="float:center; margin:0 0 10px 10px;cursor:pointer; cursor:hand;width: 160px; height: 140px;" src="http://i254.photobucket.com/albums/hh95/snowbabe81/buttons/th_snowflake2-1.jpg" border="0" alt="" /></a&gt