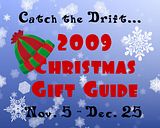 Finding the perfect Christmas dress can be hard, but finding that perfect bow to go with it can be even more difficult. This is why I want to remind you about "
Butterfly Bows and Bibs"
. This wonderful store can make you that perfect bow to customize that Christmas dress. here are some samples of what "Butterfly Bows and Bibs" can do.
So take a picture of that Christmas dress you are wanting to match. Also include the size, number of layers, preferred colors (if any), preference of ribbon and if you want any extra embellishments. Email this info and your mailing address to Butterflybowsandbibs@hotmail.com
Be sure to check out
"Butterfly Bows and Bibs"
blog to see what other great items are offered!