I tend to become a very boring cook at my house. I get very nervous trying new things and adding any ingredients I can't pronounce. My husband on the other hand would love for me to take more risk in my cooking. Spaghetti and teriyaki chicken just aren't doing it for him anymore. He was very excited to hear that I was contacted by Bindu Grandhi the author and creator of
"Spice Up your Life"
to do a review on her cookbook. I was a little nervous knowing how picky I am with the reviews I choose and the food I like. But my love for my husband won and I agreed to do the review. I literally was crossing my fingers that these recipes would really be worth my while.
I decided to try the the "Chicken Cutlet with Tamarind Honey Dipping Sauce" pg. 98. The recipe was pretty simple, which was great news for me. It was really fun being introduced to so many new spices and ingredients. There was one ingredient for used in the dipping sauce that I couldn't find. However, I found a great way to substitute it on the Internet. This was the tamarind juice. Instead, I just combined 1/4 Cup orange juice and 2 TBSP of lime Juice. When everything was finally prepared, the food looked delicious and smelled great. As for the actual taste, my whole family loved it. My husband was very impressed and added this meal to his lift of favorites. I also loved the dish. The dipping sauce had great flavor mixed with a sweet and spicy taste. I also think the mix of all the spices really helped create the excellent taste.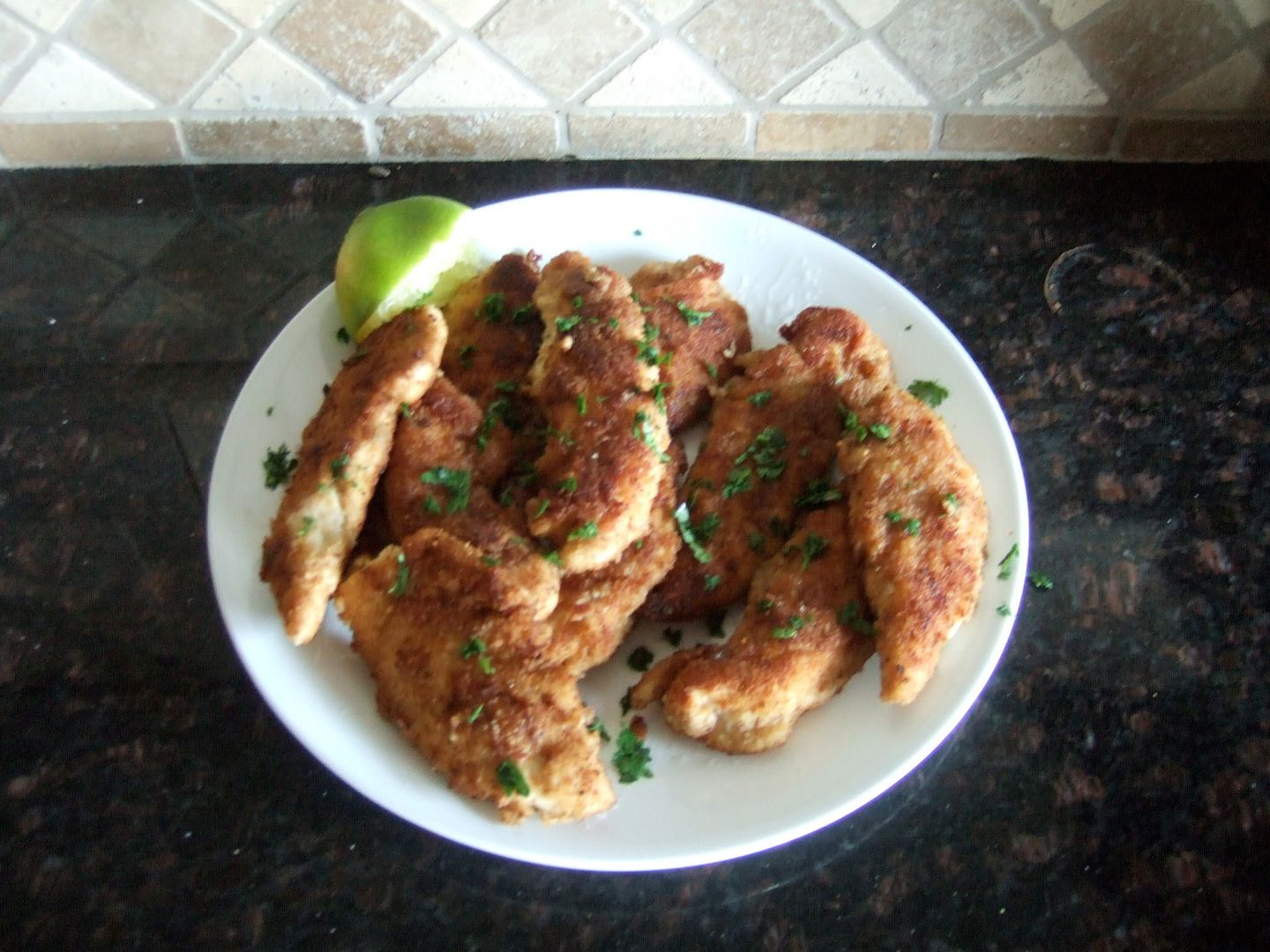 What is great about these recipes is they all seem to include a great selection of spice to add to the taste. Before getting this book I thought it was an indian cookbook. Although there is some influence these recipes are actually geared towards healthy food with great flavor. Bindu Grandhi also got an early endorsement from Chef Emeril Lagasse!
Buy:
You can purchase "Spice Up Your Life" online at
Amazon
and
Barnes and Noble
. Now you can even find this fantastic cookbook in select Barnes and Noble and Borders bookstores. To learn more about "Spice Up You LIfe" and some of it' great recipes, you can go to
theflexcook.com
.
The Giveaway:
One winner will receive their own copy of "Spice Up Your Life".
To Enter:
You must visit
theflexcook.com
and look through the sample recipes. Come back to this link to leave a comment on a recipe you would like to try.
*For Bonus Entries*
- Grab my button
- Subscribe to "Catch the Drift..."
- Follow me on
Twitter
(Mama_Snow)
- Become a fan on
Facebook
- Blog about this post or Tweet it! Do both for 2 entries! (Be sure to leave the link)
Please leave a separate comment for each entry and what it is for.
Rules:
In order to win, you must provide a valid email. I will be notifying the winner by email. The winner will have 48 hours to respond to me with their name and address. If this information is not received within 48 hours new winner will be chosen. This giveaway is opened US residents only.
Giveaway Ends:
Oct. 12, 2009