It's Friday!!! I love my weekends as much you all do I'm sure. Although I don't have too much planned for this weekend I do have my best friends wedding coming up during the next week. I am very excited for her. Then this next weekend we have our 4th of July neighborhood celebration which I an a few other moms are trying to pull off. We have done this the last couple of years and it has been a hit with the kids. Basically, I am excited to relax this weekend and prepare myself for the crazy week ahead. I love it!
Well we have some awesome giveaways going right now. Are
OGIO "back to school"
giveaway is a must if you or your child is looking for a sweet backpack. This backpack even has a padded pouch for a laptop. It is awesome!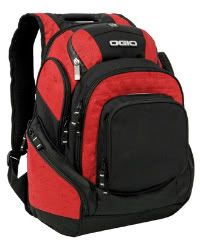 Our
Welcome Little One
giveaway will be ending this next week. This is the best book for mother and child. Also you can enter an even larger giveaway at
The Classy Closet
where you will win 2 Sandra Magsamen books!
These both end June 29 so you got to hurry over and enter!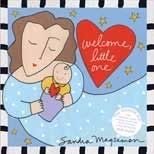 Then of course"Catch the Drift..." has several more giveaways for you to check out!
Spunky Sprouts
Alphadot Wall Art 6/30
The Hair Covering Store
$50 Surprise Box 7/2
Eli's Lids
the perfect hat for your little skater, surfer or rocker dude! 7/6
The mega
Simple Green
Natural products giveaway 7/9
Now let's take a look around the Bloggersphere!!!