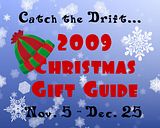 Of course this years Christmas Gift Guide has to include holiday cards. Every year we send Christmas cards out to our family and close friends. I personally love receiving Christmas cards, seeing pictures of how much everyone has grown and hearing updates on the family members. Finding the perfect card can be challenging. This year however, I found that perfect card for my family.
I was recently introduced to
365 Cards
. 365 Cards uses matte card stock for all of their cards and specializes in personalizing your choice of card. Not only will you find
holiday photo cards
and
non photo holiday cards
, but 365 Cards also offers other holiday options such as
Hanukkah
,
holiday birth announcements
and
corporate holiday cards
.
Review:
365 Cards
offered me my choice of any cards free to review. What caught my eye the most was their unique selection of designs. To me it seems there are so many similar christmas cards, but at 365 Cards there were several unique designs and color coordination's I had never seen on Christmas cards before. I was also very pleased with the selection of simple, fun, conservative and modern designs they had available to choose from.
I went with a fun non-photo card and selected to review "Happy Snow People". What made this so perfect was the adorable snow people on the front. I felt this would go perfect with Mama Snow and her family.
The size on the site for this particular card, "Happy Snow People", is 5" x 4" but I reviewed a bigger size which was 6.25 x 6.625. First off, my cards were ready and delivered very quickly. The 365 team processes the cards, gets them printed and shipped, all in 5-7 days. Not only was the cards sent in a timely manner, but they quality and look was just as impressive. I was very happy with my overall card.
Great Offer:
To help out this holiday season,
365 Cards
is giving away 25 FREE cards with every order till the end of the year!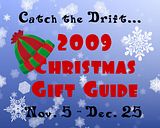 <a href="http://hail2thesnowqueen.blogspot.com/2009/09/2009-christmas-guide.html"><img style="float:center; margin:0 0 10px 10px;cursor:pointer; cursor:hand;width: 160px; height: 140px;" src="http://i254.photobucket.com/albums/hh95/snowbabe81/buttons/th_snowflake2-1.jpg" border="0" alt="" /></a&gt