This next week will be the week many of you will carve those pumpkins. If you already carved them... well, you may need to get more to carve because most likely they are going to be rotting by Halloween (Which could add to the spooky and gross effect I guess?) ;0)
For the past two years I have gone above and beyond the normal pumpkin carving tradition. I do get a little selfish during this family activity and spend a little more time on my own pumpkin... But that doesn't mean I don't help them with theirs. I just love getting creative and trying new things and Halloween is the one time of the year I get to do this.
3D Pumpkin Carving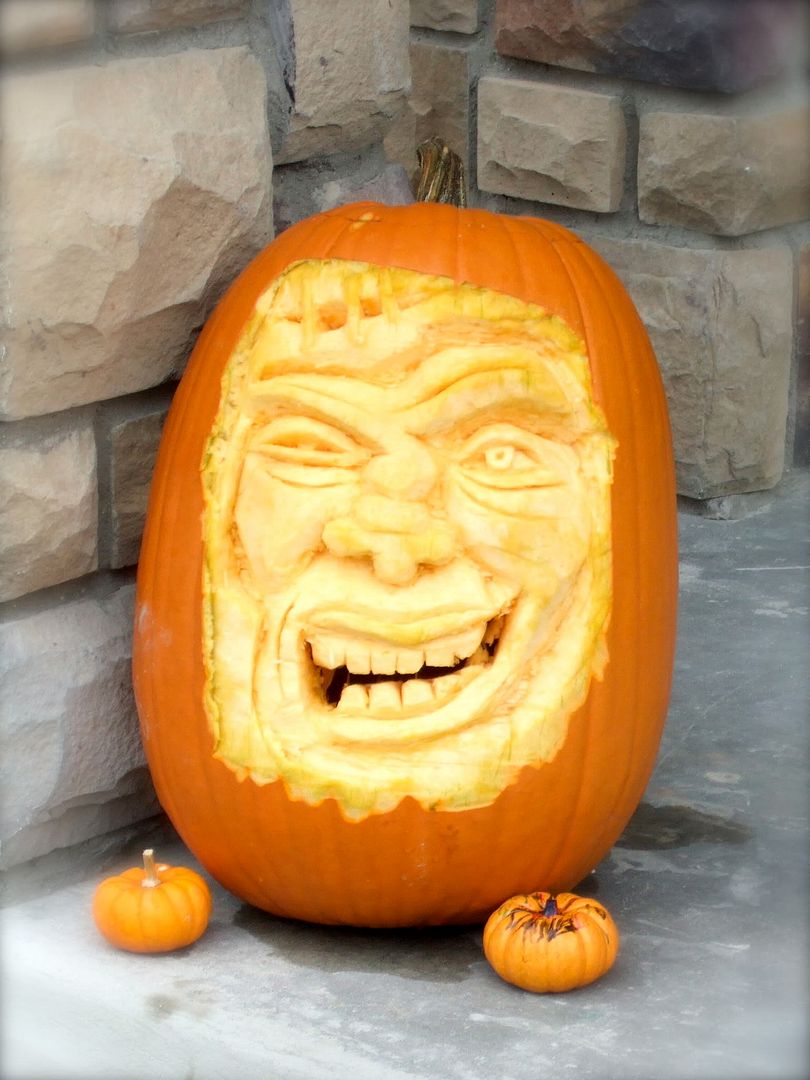 So my favorite way to spook my pumpkin is by making it 3D. I looked around online and watched several YouTube Videos which gave me great tips on doing so. Really all you need is some sharp knives and/or clay tools. I begin by cleaning the insode of my pumpkin first. This way I know how much depth on the sides I have to work with. From there I get a know and scrape the whole front of the pumpkin or at least the area I know I will be working on. From there I make my creation!
Here is an awesome
3D Pumpkin Carving Tutorial
***
TIP
: To keep your 3D creation looking fresh, coat lemon juice over the area you worked on.
Painted Pumpkin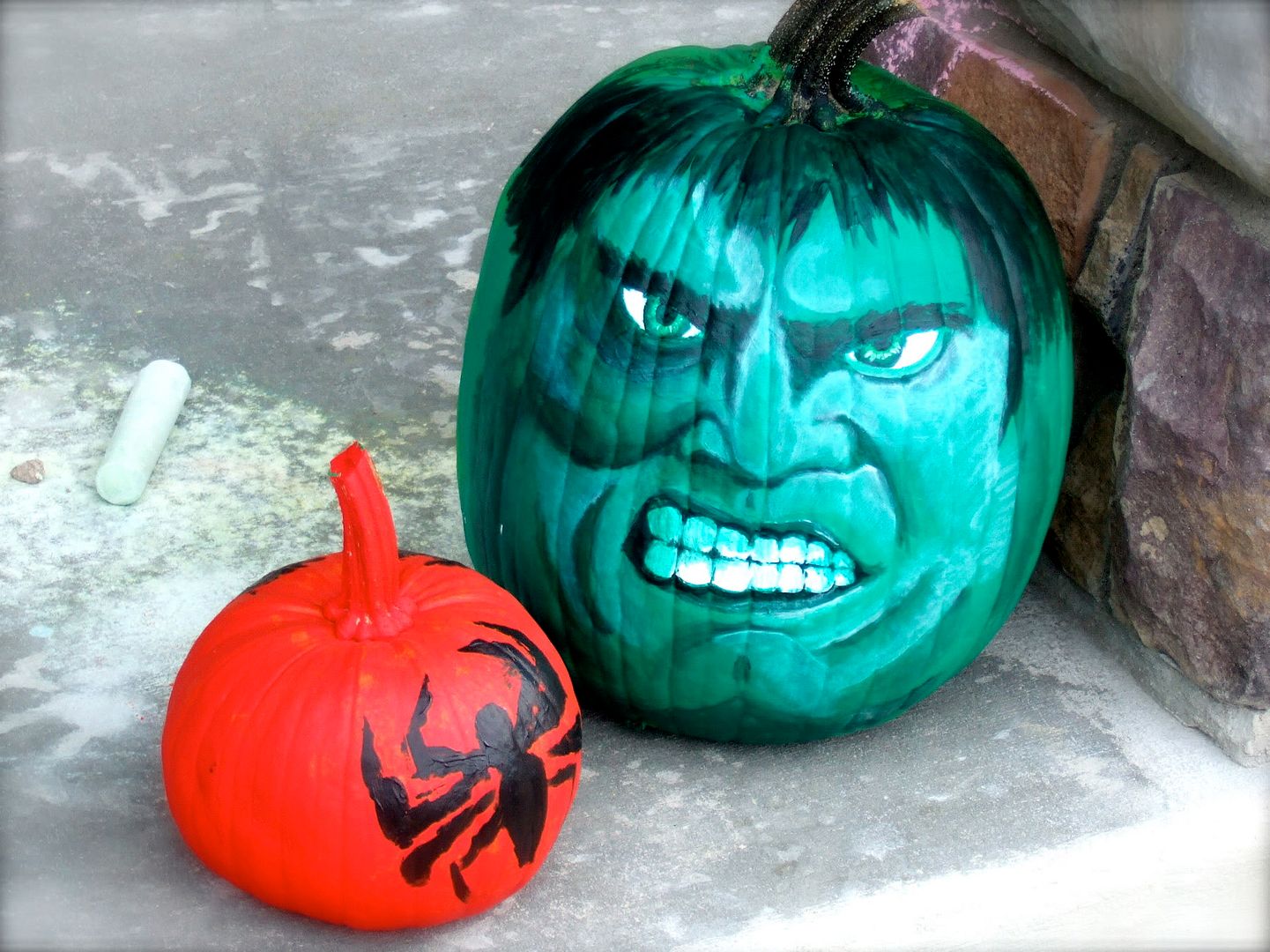 Another on of my favorite things to do is paint my pumpkins with acrylic paints. You can make so many fantastic creations using acrylics. Spray paint can be used as well if you are wanting to paint the whole pumpkin one main color. From there you can paint details with the acrylics. This can save time.
I also found this pumpkin at "
Adrienne Trafford Art Blog
" which I love!
Robotic Snap Pumpkin
I would love to create a few of these Robotic Snap Pumpkins, I just don't know if I have the patience for all the tecnichal stuff. however, I may attempt it. If not this year I will the next! Check out the Video below and here is the link to the
tutorial
.
Foam Pumpkin Decorating (For the busy mom and younger kids)!!!
This is the latest craze and I am loving it. Foam pieces are perfect for younger children and the mom/dad who maybe doesn't feel all that confident carving a pumpkin with a knife. You can purchase foam at local stores such as walmart or a craft store.
Of course there are millions of ideas out there and these are just some of my favorite unique ways of decorating a pumpkin for halloween.