KodakGallery.com
is offering 30 5x7 Photo Cards. All you pay is the S&H (3.50 or less)
Here is how it works: Buy 10 Photo cards and get 20 FREE. The code:
20FREECARDS
exp 12/24/08
Then there is another code you can use for 10 FREE Holiday cards. Code: tryus3
I haven't tried this yet, but I am told you can use both? If you try it out and it does let me know.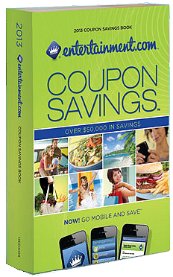 Entertainment.com is offering $10 off plus, FREE shipping for anyone who orders a Happening Book TODAY!
Utah Happenings $15 shipped.
Kmart Double Coupon Time!
Kmart will be doubling all coupons up to $2 from 11/30-12/6.
Here is a blog
that shows you some of the awesome deals they got. I am not sure what state the writer of this blog is from, but it does show some great deals. You can check Kmarts website and click on your local ad to make sure your Kmart is having this deal. I know the one in Draper, UT is.