My favorite holiday has to be Halloween. I love all the costumes and spooky decorations. So this year I decided that I wanted to change things up a bit and post Halloween Ideas that
everyone
can enjoy!. I will keep posting ideas as they come so if you have any fee free to email me with them and a link. You can find more details
HERE
!
To start this off I thought it would be best to share decoration ideas. If you haven't gotten your home or porch decorated yet, you will want to check out some of these fun ideas.
The other day I was at our local craft shop and was in awe with their larger than life "Spider Web" on the ceiling. This gave me a great idea to do the same for our front porch. I figured I couldn't be the only one who has wanted to do this so I began searching the internet and found these great tutorials and pictures. (You can click on the picture to go to the direct link)!
SPIDER WEBS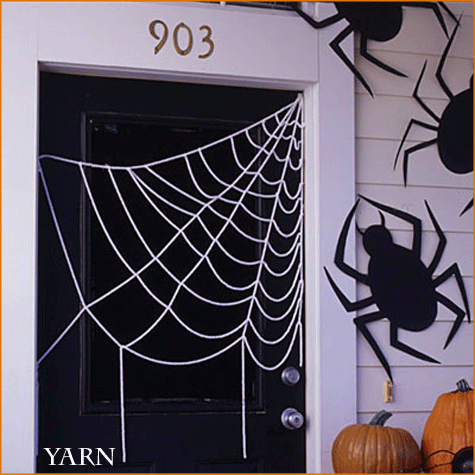 TOMBSTONE/GRAVEYARD
If you are looking for fun names and words to add on your tombstones there is a long list of ideas
HERE
and
HERE
!
About.com has a few different ideas on making tombstones depending on what material you want to use and cost. I personally like the Styrofoam Idea. I found this great video on YouTube which shows you exactly how to DIY.