Recently I gave you all a little preview of the review I would be doing for csnstores.com. For those of you who are unfamiluar with CSN Stores, I would love to tell you more...
CSNStores.com is an online shop which includes over 200 niche shops. You can only imagine the variety and amount of items you have to choose from. You can find everything from items for your baby such as
cribs
, strollers, toys, etc. to items for you, your spouse, your kitchen, office, home and so much more. This is one of those sites you can look though for hours and enjoy doing so!
My Review:
To get an honest feel for what CSN Stores has to offer, I chose to review a couple of their smaller items from two of their different stores. I was in awe with their selection and the well known brands which they carry. I learned fairly quickly that if you know what you are looking for, you will find it.
One of my husbands and mine favorite snacks is popcorn. When we were fist married we had a popcorn popper. This was one of our favorite gifts, but it didn't last long. I broke it within a matter of months. It was completely my fault and my husband was not too happy. Since then I have been meaning to replace this item, but I wanted to make sure I selected a high quality product. I looked through the CSN Store, Cookware.com. Here I found a selection of popcorn poppers and was able to find reviews on several of the ones they carried. After reading through the reviews from their site and others, I went with the "Presto PopLite Hot Air Popcorn Popper". So far, I love it and my husband has forgiven me for the past incident with our old popcorn popper.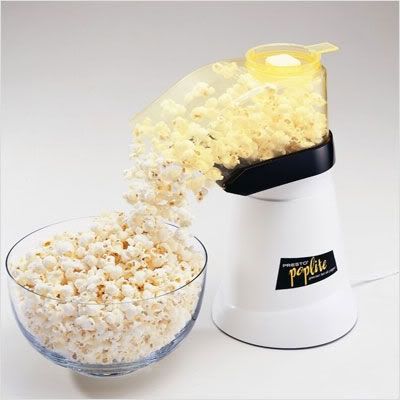 My next stop was to the Toys and Games Online Store, toysandgamesonline.com. I wanted to see the selection they had for children. I was so excited when I learned they carried my favorite children toy brand "Melissa and Doug". These are some of the best quality toys we own and we are always looking to add more to our collection.
Though I found several things I liked about
CSNStores.com
, I was most impressed with their goal for customer satisfaction. If you find the same product cheaper on any other site, CSN Stores wants your business and will match their price! They also have a 30-Day return policy and 100% customer satisfaction guarantee!
After all I learned I had to purchase just one more item. I have always wanted to host a murder mystery party and while looking through their site I noticed they had a great selection of these. I just had to get the "BePuzzled Staying Alive Murder Mystery Party Game". Once again I was able to find reviews on this product all over the web and was pleased with what I saw. I can't wait ti try it out!
This product was donated for the purpose of a review. Even though I was given the this product free, my review is my own honest opinion.