Last year I had a lot more ideas for couples and significant others. If you are looking for ideas such as these, go to my
"2009 Valentine Ideas"
post.
This year It seems I collected a lot more craft ideas and tutorials. All are great ideas and fun so check them out and enjoy! However, I did want to share with you what I am wanting to do this Valentines with my kids. If you are going to be stuck home with the kids Valentines night or you and your spouse can't get a sitter, here is a fun idea they will enjoy....
Homemade Heart Shaped Pizza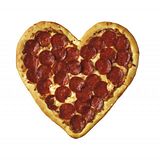 I am just going to shape the dough into a heart. I do have a really easy and fast recipe I will be using, which I found on Money Saving Mom.
"Homemade Pizza under 30 Min."
and yes, it takes under 30 minutes and taste delicious!
My kids love helping me make homemade pizza!
Crafty Ideas and Tutorials:
Valentine Card Collage
Momma D Jane
has this great idea on what to do with all those valentines your children come home with. I am pretty sure your children will also have a blast putting these together.
Mommy's Memorandum
blog has several fun ideas and tutorials. Here are their links:
Valentine Candy Filled Snake
Heart Shaped Washcloths
Ghirardelli Valentine Advert
This is such a fun way to get your family involved in counting down the days to Valentines!
Handmade Gift/Snack Containers
These cute boxes are the perfect way for you to deliver your Valentines!
* Continue to check out Mommy's Memorandum blog as she has more tutorials for Valentines to come!!!
-
Thanks Julee
Rosies
always seems to have great tutorials. This is an adorable one I thought would work for Valentines. Maybe it would be fun to make for your kids "
How to make a Picture Pocket Pillow
"!
Crafts kids can make for their friends:
Heart Mouse Pencil Topper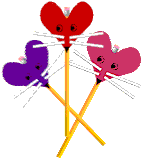 Heart Pencil Topper
For the Ladies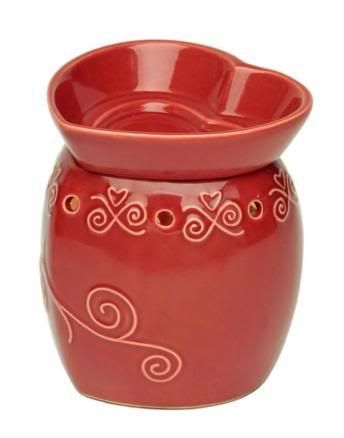 Every women loves candles.
Scentsy
is one of my favorite companies because of how much safer they are (No wick or flame) and how long they last.
This month's warmer of the month is "Hugs & Kisses" and the scent is "Berry Blush". If you visit Sensational Ventures, you can get a 10% discount on these items of the month.
Tricia Fogg (Director of Sensational Ventures Team) is also willing to put in the extra work and email boyfriends, husbands, etc. to let them know what their special someone wants for Valentine's. She is willing to work with you on other gift ideas as well. Just contact her by email at
triciabrook@yahoo.com
For The Teens:
Good For You Girls
products are 100% natural skincare made with pure and organic ingrediants!
For Him or Her:
Hershey Kiss Singing Candy Dish
Giveaway
HERE
!
Football Snack Bowl
Enter Giveaway HERE!
Valentine Cards Online
If you find yourself too overwhelmed to make Valentine cards or want to order some valentines online,
www.365-Cards.com
is offering special orders for kids Valentine's Day cards for $10.00, shipping included!
Still haven't found what your looking for?
"Skip To My Lou"
Craft, Create and Celebrate blog has a linky filled with Valentine Craft Tutorials. You may want to check them out!
Since Her linky is closed and there are some people who may have a late start on their valentines (like myself), I decided to open another linky. Anyone who has an idea that they posted on their blog, please link it to the Valentines Linky Below!