As many of my readers know, my family and I are Hasbro fans. We love their toys and fill our game closet with Hasbro games. With Thanksgiving on our minds I also know that many of us also have Black Friday on our minds as well. This is the biggest day for Christmas Shopping.
As a mother of a 5 year old boy, I know that superhero figurines make an excellent gift. My son loves superheros. Hasbro has some great new Super Figurines that many little boys will enjoy. If you want to give Santa Clause a hand, you may want to get some of these in advance for him to add to your childs Christmas stocking! Some affordable and excellent choice of these are as follows.
SPIDER-MAN 3 3/4 INCH ACTION FIGURES
With this lineup of SPIDER-MAN 3 3/4 INCH ACTION FIGURES, the beloved and legendary superhero is ready to take on his opponents in any situation. From sea to sky to night missions, he is well-equipped for any and all new adventures!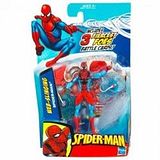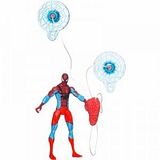 TRANSFORMERS POWER CORE COMBINERS 2-PACK
This boy's toy will let your son feel like he's part of the wildly popular Transformers story! This 2-pack includes one Scout scale Transformers figure, which features both a robot and vehicle mode, and one Mini-Con scale figure with four modes – robot, robot weapon, vehicle weapon and Power-up Armor. At only $9.99, this affordable combo will make both mother and son happy.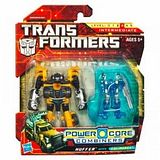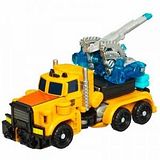 Of course my son loves both of these and can be entertained for hours playing with them. With these newer versions of these toys, your child, like mine will be excited to see what these new toys have to offer.
BUY IT:
Not only can you find these great toys at several stores this year but for an easier way to find what you are looking for you can buy both of these toys online at
Hasbro.com
and on
Amazon.com
.