I think November and December are the two of the BIGGEST blogging months. Not only do we get to read and catch up with all of the usual going on in the bloggersphere, but you also get to see all of the spotlighted 2010 Christmas Gift Guides. With so many Christmas GIft Guides you are bound to find some great Christmas Gifts for your loved ones. You may also be able to win some of these amazing gifts free!!!
As usual I want to start by sharing with you the official Catch the Drift... 2010 Christmas Gift Guide. You can see what is included on this guide by clicking on the official button below....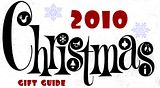 Some of the Fabulous Giveaways going on right now are....
Kidorable Umbrella (Ends Nov. 18)



Elfing Around Elf Kit (Ends Nov. 22)



Cinderella Dressup (Ends Nov. 24)

Now it's your turn to link up those Giveaways and Christmas Gift Guides!!!!