With the new year everyone is going through their favorite events from 2009. Not that I am not sentimental, because I am and I love my family, but I thought it would be fun to do a post on my Favorite Product Findings and blogs of 2009.
Please feel free to share your Favorite Finds of 2009 in a comment!
Favorite Cleaning Product
Shaklee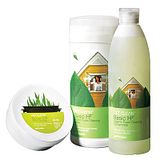 Shaklee
I have a huge review and giveaway coming up next week on this company and their products. Their Basic H2 cleaning solution will save you so much money. Not only does the 16 oz. concentrate bottle make up to 48 gallons of solution, you only have to use small amounts in water to create several different cleaning solutions. Basic H2 can be used as a multi purpose cleaner, window & glass cleaner, degreaser and more! Plus it is all natural, no harsh chemicals and biodegradable!
Make-up
Best Foundation
is by far
MAC
Powder Foundation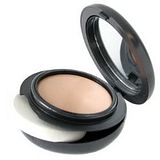 It is so true that foundation should be what you spend your most money on. This powder makes you skin look vibrant and smooth. I love it!
Best Eye Shadow
"Orglamix"
I am constantly adding to my collection Orglamix eye shawdows. These are natural, inexpensive and last. You can create the most beautiful look with these colors. There are also Weekly Specials and Deals that are worth checking out.
Favorite CD
Michael Buble "Crazy Love"
I love this cd. I love the songs and espcially Michael Buble's sexy voice!
Double Portable DVD Player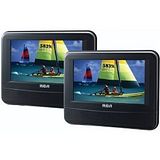 I got an awesome deal the day after Thanksgiving for 2 screen portable DVD player. After tons of traveling and driving this year, we realized we needed something other than a hand held portable dvd player. The first reason was my youngest is too tempted to touch all the buttons if she is holding the DVD player in her lap, second the kids constantly fight over who gets to hold it. Our somewhat relaxing drive turned into a "screamingfest" and we knew we needed a change.
We got ours from Target. I am sure there are better brands, but for the price and the quietness it gives us during long drives, it is so worth it. I defiantly recommend getting a Double Portable DVD Player for families with 2 or more children. And those who love to travel by car or have to to save money ;0)
TipJunkie.com
I so love this site. If you haven't heard of it yet, listen closely. If you love creative and cheap ideas for gifts, holidays home decor, etc. You will love this site too. There are also some great birthday ideas for children and adults. I recommend signing up for their email feed. That way you won't miss what's new.
Bakerella.com
I may be a little behind time because it seems many already knows of Bakerella. Either way I am now a huge fan. I especially love the
"Cake Pops"
. They are so adorable and a great idea for gifts and party favors. I will be honest, I attempted to make these and mine weren't as cute as the original Bakerella Cake Pops, but I hope in time practice will make perfect. You can also find other fun recipes at this site.
These are just a few I could think of.
Now I want you to share your favorite products, blogs and finds of 2009!