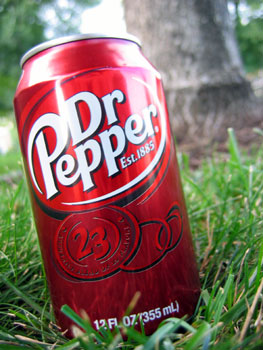 Dr. Pepper is offering a coupon for a FREE Dr. Pepper here
until 6 p.m. EST time today (Monday, November 24, 2008). You can request up to one coupon per person in your household.
If the site is having trouble, which it has all day long, call 1-800-696-5891 and you can ask for your coupon over the phone.